Bica Pau Hotel Thermas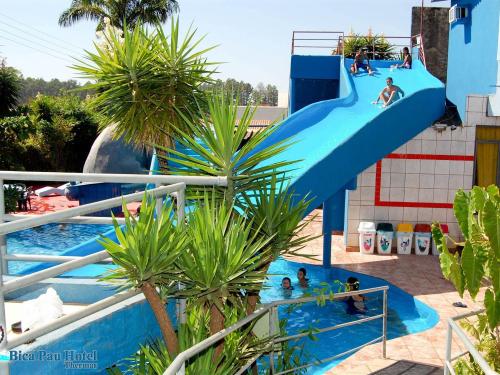 The hotel has a privileged location. There is an entire infrastructure nearby such as restaurants, supermarket, bakery, shopping, gas station and club. In the avenue of entrance of the city for those who come from Goiânia or Brasília, we are close to comfort and far from the noise and the tumult. With an ideal family environment for rest, our pools are unique to our guests, nothing to divide like pools with strange people.
With a large leisure area, we have seven swimming pools, four of which are warm, one covered, two warm and one cold. We also have sauna, swim-up bar, two water slides, games porch and sports on the sand.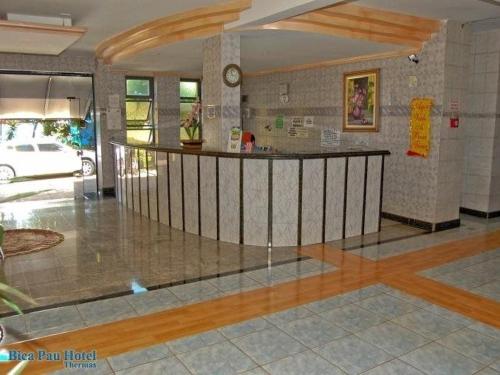 RECEPTION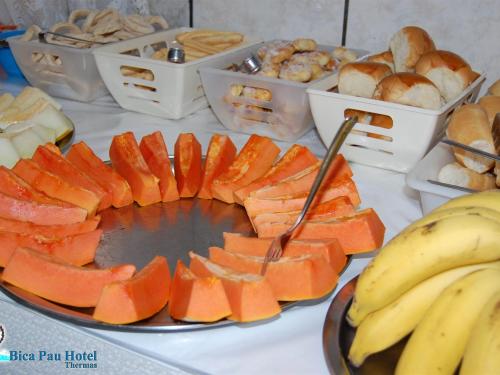 BREAKFAST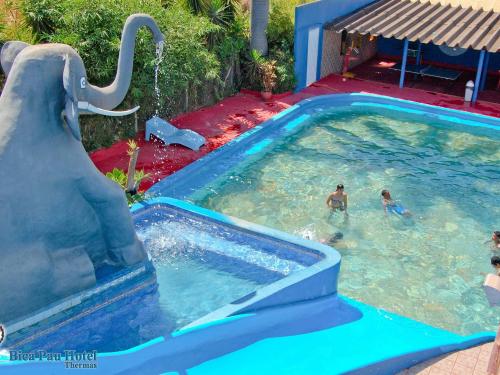 POOL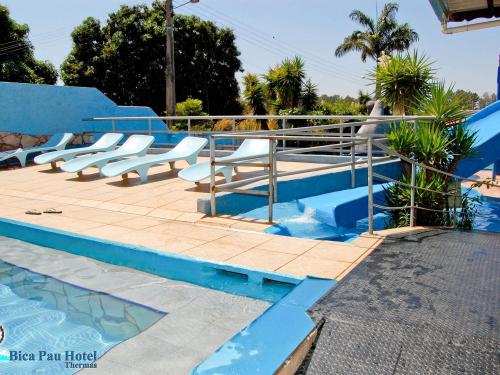 POOL